RA Dalton Success Stories
RA Dalton Ltd are the Klargester number one accredited installer covering the whole of the UK.
Festive greetings and a Year to review
It is hard to believe here we are once again on the final official working day of the year!
It has been another unusual year, over the past 12 months we have seen several new challenges to overcome and subsequent changes for both our installation and servicing teams, the most prevalent of which is not only the drastic inflation of price on basic materials but also the availability not being relative to the demand.
For example, 2 years ago the average price on concrete was nearly 20% cheaper than it is now, in more remote locations we've even seen an increase of up to nearly £60.00 per metre plus VAT. Even tank, pumps and blower manufacturer's have had to increase prices (sometimes several times) to tie in with the cost of materials.
Availability on even the basic materials has been severely impacted; pipework, fittings, manholes, cable etc has seen unpredictably long lead times. Even concrete and aggregates have gone from a day or two's notice to sometimes a week or two in certain areas of the country!
We have met all challenges head on and have had another successful and constructive year with over 350 new installations carried out including everything from domestic installations(Klargester BioDisc, BioTec, Bioficient, Clenviro Matrix, Premier tech ASP) all the way up to the monstrous Klargester NN BioDiscs and not to forget the connections to mains sewer!
The servicing side has also been busier than ever with surplus of 800 new customers and in the region of 6,000 services carried out this year – let's not even think about how much waste has been removed by emptying!!
Our Year in highlights.
Our customer feedback means the world you us, we take a lot of pride in the work we do and to hear that our customers appreciate our team's hard work, here a few reviews from the past year:
"I am genuinely amazed at the tidiness of their workmanship – I expected to be like the First world War trenches! And just like yourself, it is obvious they take a genuine pride in their work."
"They were both fantastic, extremely polite from the get-go, informative regarding the work being undertaken and both extremely happy to answer any questions I had."
"This really is superb customer service and R A Dalton have been a 'breath of fresh air' in what has often been a very difficult and fraught house sale/ purchase process, often littered with poor service and unnecessary problems."
"They were a pleasure to have on site. We would totally recommend the service to anyone. It was incredible to be finally connected to the public sewer, something which we have been waiting for many years! Also, the two guys relayed the turf had it down to a fine art and you would hardly know where they had been!"
Our festive break.
From 12 PM today (Friday 24th December 2021) our offices will be on their Christmas shutdown returning on Tuesday 4th January at 8 AM. However, our dedicated on call team will still be operating during this time.
In the case of an emergency please ring 01388 537030 for more information on this however in the meantime if you do have an issue with your treatment plant please carry out the following checks:
Is your sewage treatment system on? If the appears to be no power to the unit this could potentially mean the issue is not necessarily with the system but could be the supply; the system may have just experienced a power cut or the pump/blower may have tripped the system. If this is the case we would recommend trying to reset the system and if the problem still continues give us a call.
If the above does not apply and the system has a green Klargester Control panel here is a quick guide:
| Code | Fault | Our Suggestion |
| --- | --- | --- |
| F1 | No Power to the unit. | As the above, if the system is pumped this will need an engineer's attendance as soon as possible, if it is a gravity flow tank there is no major emergency – if you report it to ourselves we will arrange for an engineer to attend. |
| F2 | Blower Failure | If this fault code is showing the best thing to do is check to see if the blower is still operating, if it is not please report this to ourselves and we will aim to look at this over the next few days. If the blower appears to be working fine, try resetting the control panel. |
| F3 | High level alarm | When F3 is showing on your panel the best thing to do is lift the lid of the tank, if the levels are visibly high you will need to report this to us immediately. Please bear in mind that these systems run to a full working level so it is only a concern if it is above the level (above the outlet pipe). If the levels do not appear high this may be showing due to a stuck float which can easily be put back in place by using a handy stick to giving it a wiggle! After doing this if you keep an eye on the system you should see the levels start dropping – if the problem persists please give us a call |
| F4 | The Fuse to the blower/ motor has failed. | This is not one we consider to require urgent attention, please do report this and we can arrange for this to be resolved before it becomes a major issue. |
| F5 | The Fuse to the discharge pump (where fitted) had failed. | *This only applies to systems fitted with a pump. If you check to see if the pump is working, if it is not please ring and let us know the issue you are experiencing and we will arrange for an engineer to attend ASAP. |
| F6 | The fuse to the chemical dosing pump has failed. | Non-Urgent. |
| F7 | The fuse to the chemical dosing pump has failed | Non-Urgent. |
| F8 | The loss of rotation alarm has been activated. | If you check under the lid of the tank and see if it is visibly rotating. If not check there is a supply to the unit – if there supply is there but the motor not working/ unit not turning please give us a call. |
| – – | The System has a fault which has now corrected itself. | The System has a fault which has now corrected itself. |
If you're getting sewage backing up through your lines it will be best to check each manhole and the tank as there may be a blockage in your lines, if it is not backing up from the tank itself a jetting company may be your best bet.
If the pump/ motor keeps causing your electricity to trip it is best to ring in and we can arrange for someone to either talk you through some things to try or arrange for someone to attend to take a look.
Weather related issues – these are often the hardest to deal with, more often than not these are not something we can do much about until a change in conditions (i.e. if you experience a flood there isn't a great deal we can do until the waters have receded).
We would all like to take this opportunity to thank both our Customer and Suppliers for everything this year and we wish you all a Merry Christmas and hopeful for a better New Year!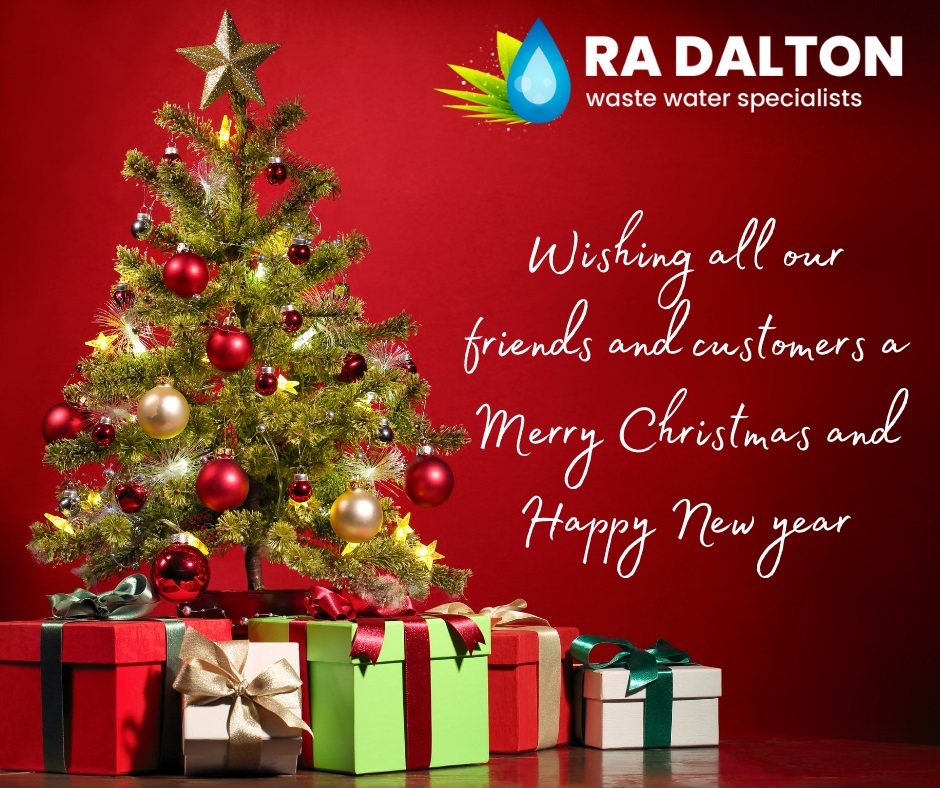 Glasgow Office
01698 827628
Office 60
East Kilbride Business Centre
14 Stroud Rd
East Kilbride
G75 0YA
Chesterfield Office
01246 865412
Unit 2, Midway Business Centre
Bridge Street Industrial Estate
Clay Cross, Chesterfield
S45 9NU
We cover the following areas